Spotlight
Elevate your speaking game to the next level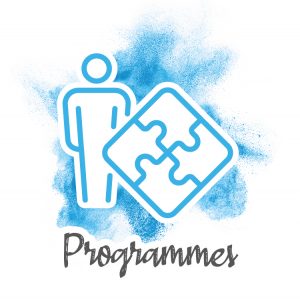 What is the Spotlight speaker training programme?
Spotlight training is designed to boost skills and confidence to elevate your speaking game.
It's a 6-week online programme tailored to your individual goals. Whether your aim is to develop skills to captivate an audience or create content for a high profile engagement, the Spotlight programme will give you focus and push you to deliver the best you possibly can.
Delivered online in bite-sized chunks, we'll use a variety of learning techniques including personal feedback, group critiques and collaboration.
3x 60-min one to one coaching sessions
Unlimited feedback for the duration of the programme
Lifetime access to 6 pre-recorded training videos
Two speaking clubs where we analyse speeches, talks and presentations
Fortnightly online co-working rehearsal space
The next Spotlight programme starts in September 2023.
Who is the Spotlight programme for?
The training is for people who want to focus on developing their current speaking skills and feel more confident when speaking to an audience.
It's ideal if you:
Would like tailored support to achieve a speaking goal
Value objective feedback
Want to take a deep dive into an aspect of speaking, e.g. content, delivery, performance
Have content and core messages you'd like to develop
Are open to learning new skills to add to your speaking toolkit
Would love a supportive, safe space to work on your talk and bounce ideas around
Unlimited, same day feedback* over six weeks
Throughout the programme you can request personal feedback from me on anything speaking-related. Core messages, delivery, scripts, supporting materials (e.g. use of props/slides), or recorded rehearsals – you choose!
I'll give you objective feedback on what you do well and what you could do more of.
The feedback will give you focus and direction to move forward and achieve your speaking goal.
*Where possible, I will provide feedback on the same day you request it.
£800 for the 6-week programme
Payment plan available to spread the cost. Please ask for details.
Are You Ready to Stand Up, Speak Up & Stand Out?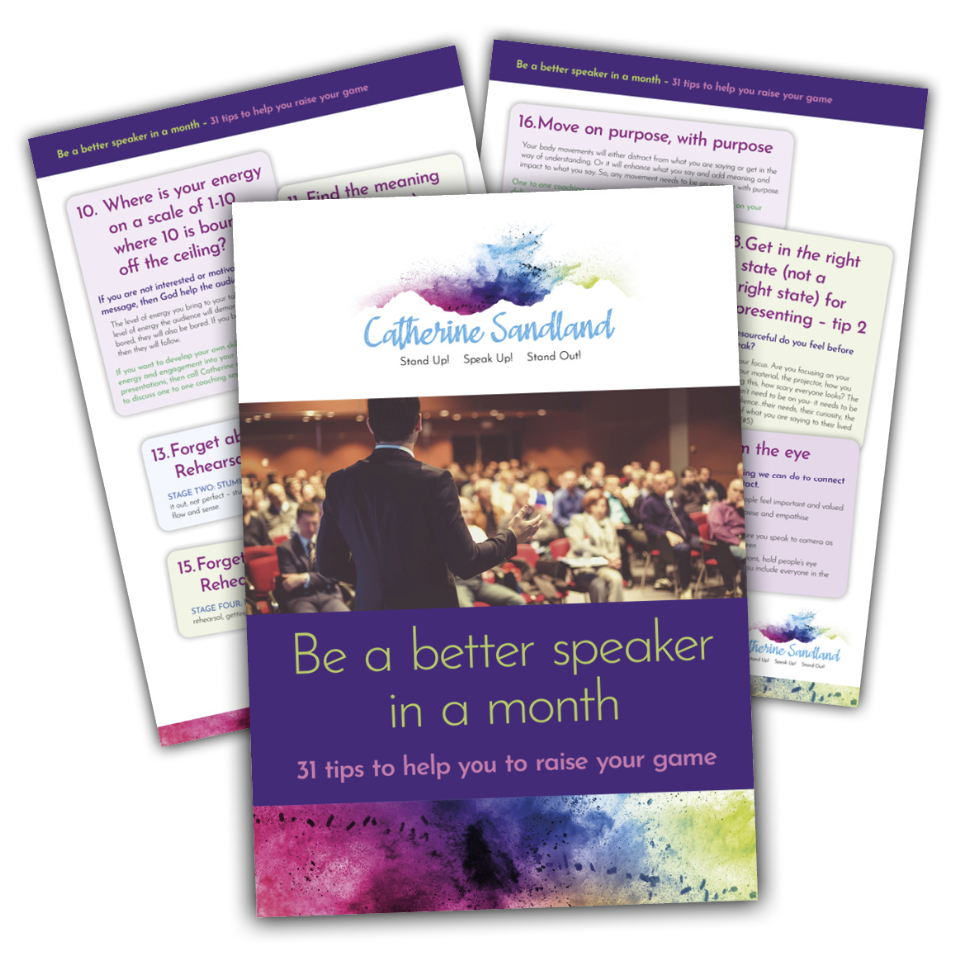 Would you like 31 tips for speaking that will help you be an even better speaker…