Catherine Sandland – Speaking Coach
Do you ever dream of being on a stage sharing the thing that's most important to you? A message or idea you know has the potential to make a difference for people in the audience.
It's time to stop imagining, take control, and make this your reality.
Meet Catherine Sandland, Speaking Coach.
I'm Catherine Sandland and I'm on a mission to help people stand up in the spotlight and share their messages. From small business owners with a purpose, to individuals with big ideas; nervous first-time speakers to experienced presenters who want to develop their skills.
Great ideas, missions and movements evolve from people in all sorts of industries and backgrounds. As a speaking coach, I help people through workshops , coaching and one-to-one training  to stand up and share what's important to them, clearly, confidently and convincingly.
From good 'reader-outer' to presenting queen
I've always been a good 'reader-outer'.
I was four when I took my first steps in public speaking. Of course, my mum was a first-class coach. She had me practise my reading 'out loud' several times before I delivered it with aplomb to the church congregation.
I honed my 'speaking out loud' skills as narrator in the nativity. Never Mary or Gabriel though, not that I'm bitter! Later, I joined my university Gilbert and Sullivan group and experienced the incredible buzz of being on stage.
I was hooked.
I still feel that electricity when I stand up and speak today.
A career in HR gave me a brilliant grounding in managing people, giving feedback and presenting skills training. Becoming a dedicated public speaking coach was a natural progression.
I've been speaking out, strutting my stuff on stages for 23 years – as a keynote speaker, event host, and charity ambassador. When I see my clients doing the same, I feel nothing but pride.
Excited to share your message? Book a 'Tell Me More' chat (below) and let's get started!
What to expect from working with me
Down-to-earth, gentle and considered approach

Abundant, constructive and direct feedback

Learn how to use language and storytelling to create impact – responsibly and with good intention

Practical tips on how to put my advice into practice

Play around with approaches and techniques to find what works for you.
Want to know what others think about working with me? Take a look at my case studies.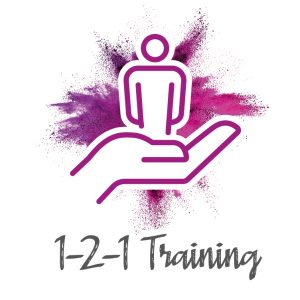 One to one speaker coaching for thought-provoking and engaging presentations, keynotes and TED talks.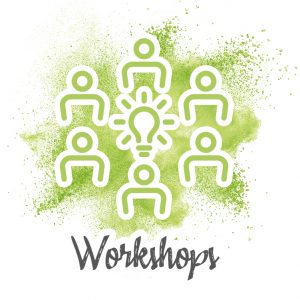 Speaker training, presentation skills workshops and group coaching to help you step up, speak up and stand out.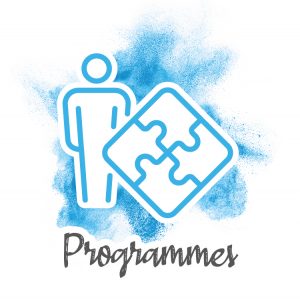 Live online group training with plentiful feedback to transform your speaking skills and create impact.
Are You Ready to Stand Up, Speak Up & Stand Out?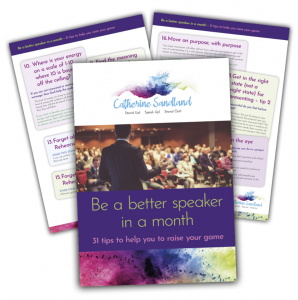 Would you like 31 tips for speaking that will help you be an even better speaker…