ImpACT Speaking
Live group training and feedback to transform your speaking skills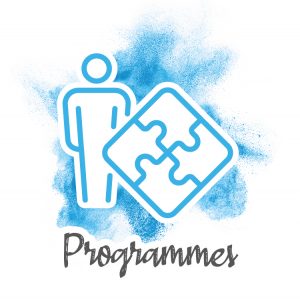 What is ImpACT speaker training?
ImpACT speaking equips you to stand up and speak up in public. It builds the skills you need to look, sound and feel confident, engage your audience and land your message so it sticks.
This 12-week programme is designed to energise and enhance your speaking skills. It helps you recognise the impact of your message and convey this effectively to your audience. The training is delivered online via weekly bite-sized Zoom calls to a small group. It's ideal for busy people and much easier to absorb than a full-day workshop.
Throughout the 12 week programme and for one month after, you can submit your work for generous, honest and constructive feedback.
12x 90 minutes interaction with plenty of time for Q&A
Small, digestible chunks of learning
Templates and worksheets to support your learning
Unlimited feedback for 4 months
Who is ImpACT speaker training for?
ImpACT speaking is for you if:
You have an ambition to become a more impactful speaker
You don't have the time to attend or commit to a workshop
You find 121 sessions intimidating or too intensive
You don't have the budget for 121 coaching
You want to be part of a supportive community
Each week we focus on a new aspect of speaking, from how to craft an awesome presentation to why speakers should always carry a safety pin!
Learn how to:
Get clear on your message
Create a speaking strategy
Map your audience
Craft your story
Structure and sequence a talk
Begin and end a talk strongly
Use your whole body when presenting
Use your voice to impact and influence
Rehearse effectively and efficiently
Prepare for showtime!
ImpACT Speaking Level ONE
Weekly recorded Zoom calls
Templates and worksheets
Unlimited feedback for the programme plus one month
ImpACT Speaking VIP
Weekly recorded Zoom calls
Templates and worksheets
Monthly one to one coaching session
Unlimited feedback for the 12-week programme + an additional two months
£150 a month for 12 weeks (£450 total) or
£395 if paying upfront
£350 a month (£1050 total) or
£950 if paying upfront
Are You Ready to Stand Up, Speak Up & Stand Out?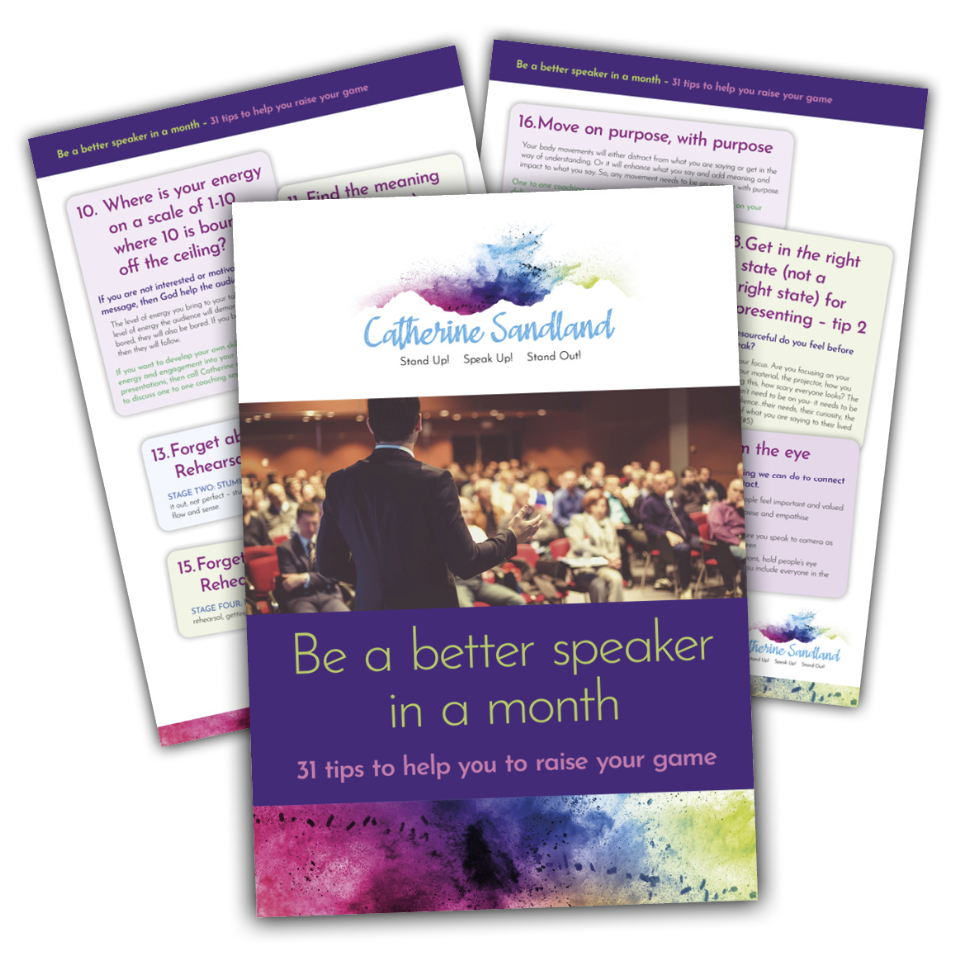 Would you like 31 tips for speaking that will help you be an even better speaker…