Bold Message: Bigger Platform
Create your signature talk, pursue your love of speaking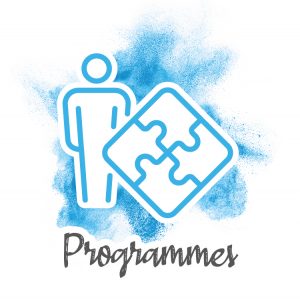 What is Bold Message: Bigger Platform?
This is a targeted long-term programme designed for people who want to become renowned as a specialist speaker in their area. By the end of the 12-months you'll have created a signature talk you can reliably deliver with minimal tweaks, and be able to adapt and apply it to different audiences.
Delivery is mostly online with two full days of in-person training. Over 12 months you'll benefit from:
14x one to one coaching sessions
2x in-person group training days (AM – teaching/guest speaker, PM – live rehearsals/delivery preparation)
Valuable, objective personalised feedback
Access to online co-working rehearsal spaces where you can practise and get peer feedback
Monthly training videos with task-driven content to create accountability
​
Who is the programme for?
Bold Message: Bigger Platform is for ambitious, committed speakers who love to perform and want to do more of it, BUT…
If you're honest, sometimes you're winging it up there. You know you can improve your content and you're worried that next time could well be the time you come unstuck. What impact would this have on your speaking dream?
The training is for you if:
You LOVE standing up and speaking up in front of an audience
You're already a regular speaker and get your energy from being up on stage
You have a really important message to share
You're driven by a set of clear values and beliefs and dream of getting these out into the world
You want to be able to say 'Yes' to speaking invitations, confident in the knowledge that you have a properly prepared talk ready to go
You want to be held accountable and develop a robust, reliable, recognisable talk
​
Create a robust, reliable and recognisable talk
Commit to the programme to:
Create the building blocks of a successful, repeatable talk
Improve your content and discover new perspectives on your subject
Learn how to streamline the content creation process
Identify linking themes to help you adapt and flex your talk for different audiences and engagements
Define your talk by considering structure, sequencing, storytelling and how to engage each audience
Design your performance to bring your message to life and have impact on your audience
Hone your delivery skills to create stage presence and give a confident, engaging performance every time
£7000 for the 12-month programme
Payment plan available to spread the cost. Please ask for details.
Are You Ready to Stand Up, Speak Up & Stand Out?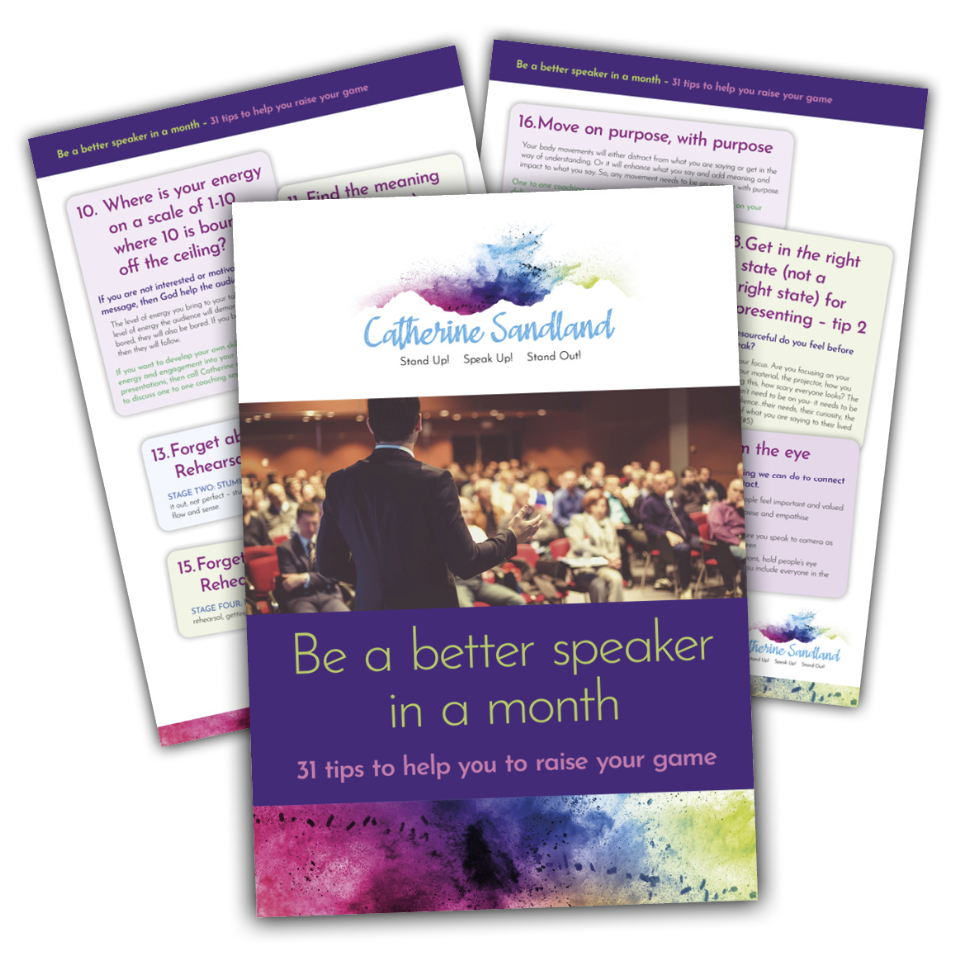 Would you like 31 tips for speaking that will help you be an even better speaker…