I'll buy my own wine thank you
and other reasons why we should be standing up and speaking up.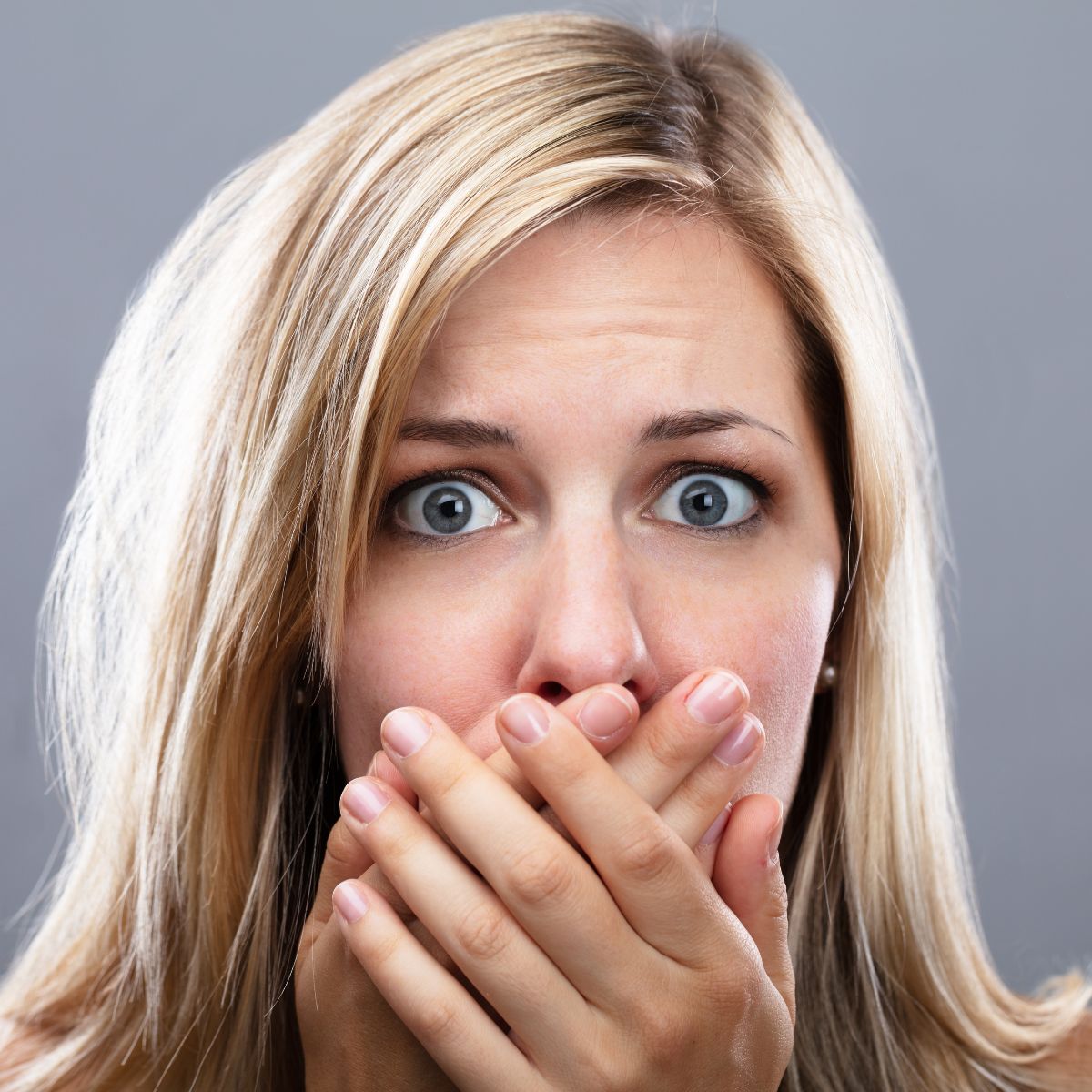 She stood there her mind blank. This was the time for her to be speaking up, wasn't it? It felt like the right moment. But what to say? And how to start?
For Catherine, at that moment, there was an opportunity to stand up and speak out…but she bottled it. In the absence of knowing what to say and how to say it, she chose silence.
That was me many years ago, and as it happened there were no terrible consequences except that I was disappointed in myself, but it is a situation that faces many people.
We choose silence because the opposite – speaking out – can be scary.
I have come to realise, as a speaking coach, that the biggest barrier to grabbing these speaking opportunities is fear. Fear of messing up. (Forgetting what to say, sending everyone to sleep, looking stupid in front of people.) But what we end up doing, is missing out. Missing out on the chance to connect with and influence the group of people for whom we could make the biggest difference. People who could be our clients, our collaborators or our advocates and cheerleaders. Being the world's best-kept secret doesn't make good business sense and advances no one's cause. Ever.
Recently I attended a networking group for 90 businesspeople. Attendees were invited to put two business cards into two bowls – one to win a bottle of wine and one to win three minutes to talk about their business to the whole meeting.
One bowl was considerably fuller than the other – it seems that more people wanted to win the wine than the opportunity to stand up and speak.
But when you think about it, that is upside-down thinking, isn't it?
If through standing up, speaking up, and standing out from all those other 90 people, you raise your profile, you make an impact, you gain business, then you can buy all the wine you want – and probably a higher quality one than was on offer in the raffle.
A client of mine admitted that she would not even attend a networking group because she did not want to deliver a 60-second networker introduction.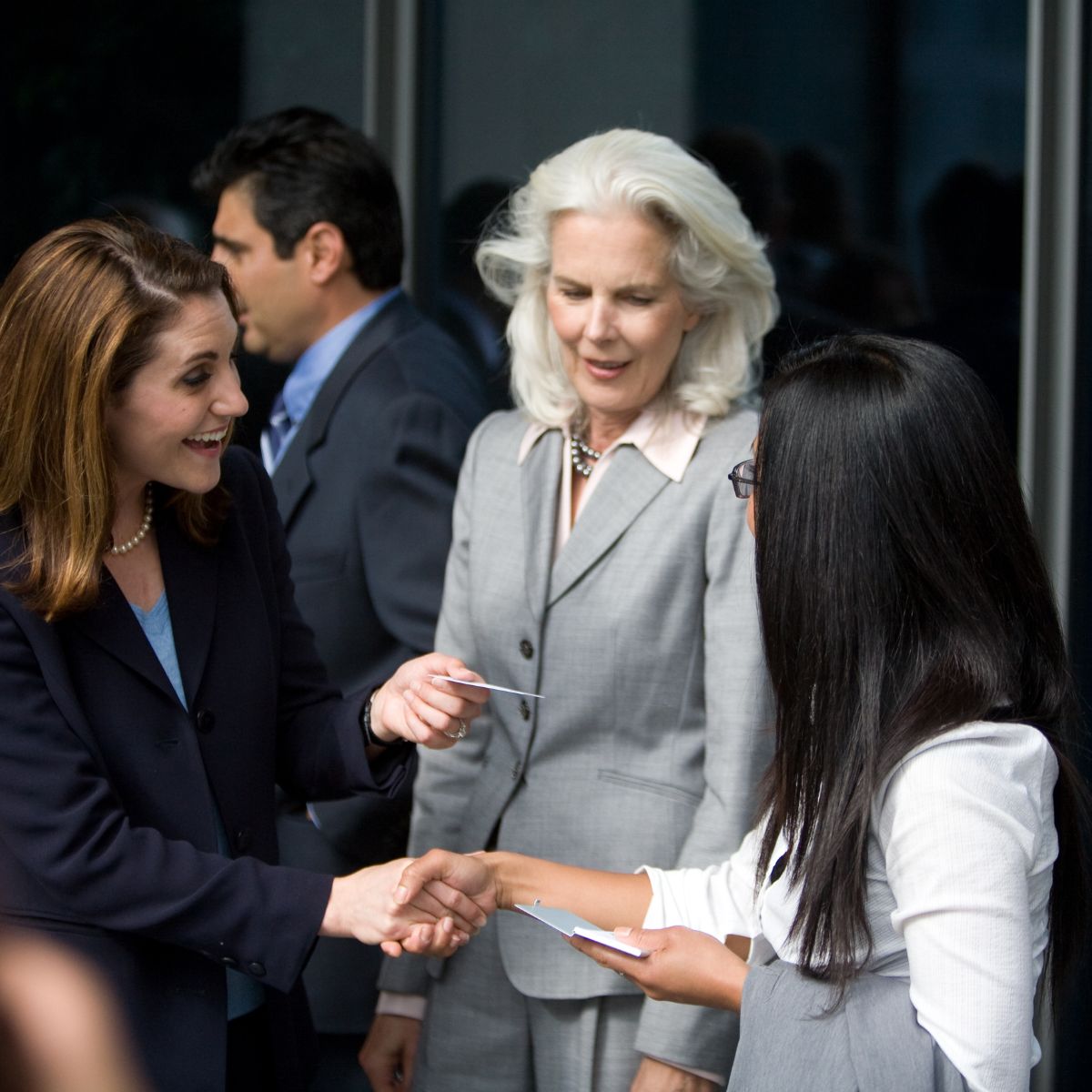 People often miss out on opportunities because they don't know what to say or how to say it.
Who'd Want to Listen to Little ol' me?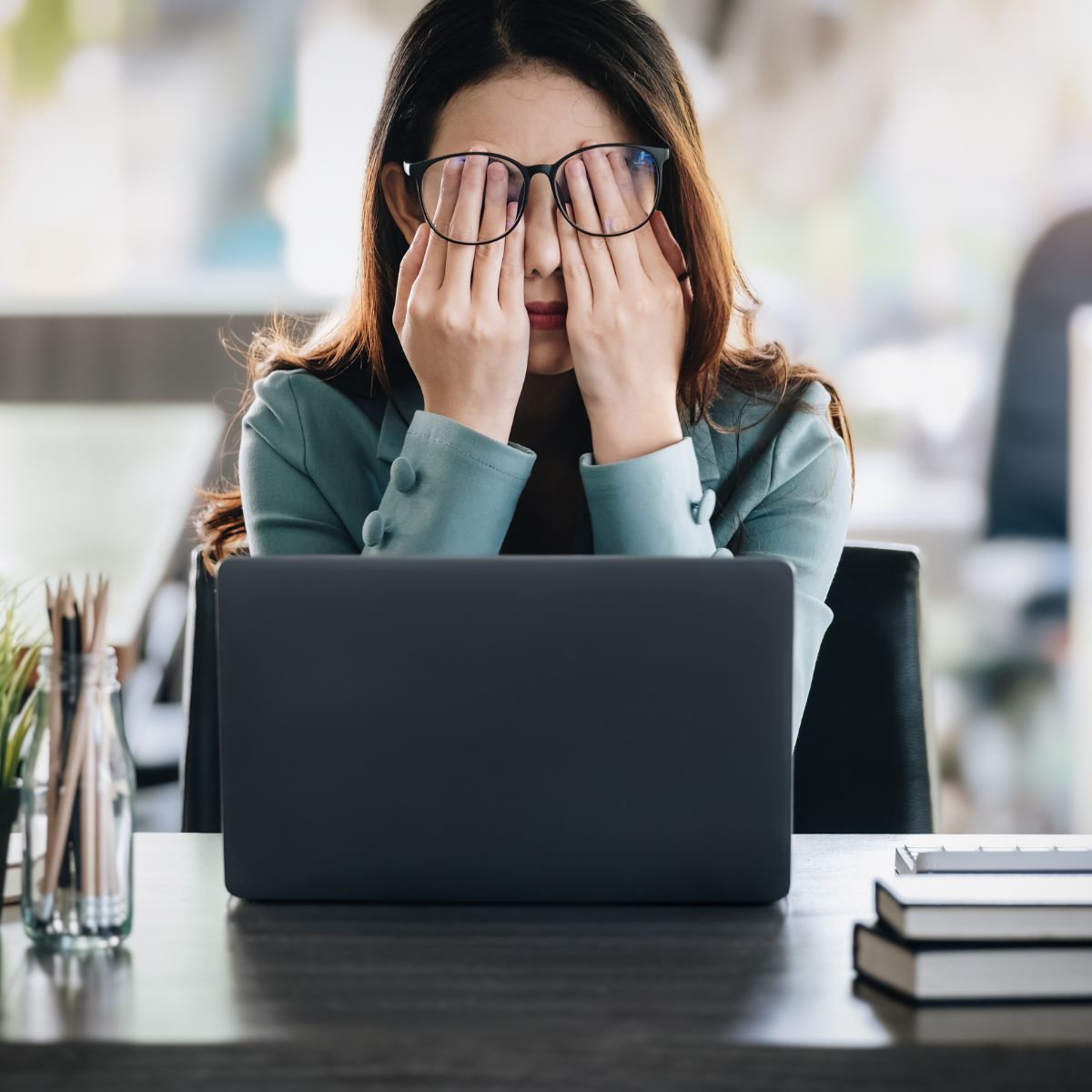 Women come to me because although they know their stuff and are passionate about it, they are worried that others won't want to listen to them. We call this Imposter Syndrome. I call it 'Who'd Want to Listen to Little ol' me" Syndrome.
Standing up and speaking to a group is massive exposure – literally and figuratively. You are the only person standing and speaking in a room of other people who have chosen to stay sitting and silent to listen to you. You may even be in the spotlight on a stage. If that's not exposure, what is?
Yes, speaking in public makes you stand out from the crowd. There is no getting away from that. It's not about being in the limelight though (Me! Me! Me!) It's about being smart.
When I speak to a group of 100 people, there is no way that I could connect personally and know all 100 of them. 
They, however, will all know me.
What's more, they will all feel like they understand me and, if I have done my job right, they will feel connected with me. Speaking up is, therefore, a great way of leveraging your time and your impact. It provides you with an opportunity to influence more people from bigger platforms than if you were conducting conversations one to one.
Let me tell you about Janine, a successful businesswoman. She was also spectacularly successful in avoiding presentations. Small groups and meetings were no issue to her – but when she was asked to speak at her local community group or on an industry stage or even a networking event, she gently declined or passed it over to one of her team.
So, when she approached me to work with her, I asked her, 'why now?'. Her answer was profound. What she had to say now was so important to her that to overcome the barriers that had previously held her back. She knew that she had something to say that would make a difference and that meant she was willing to learn how to overcome those fears. You can find out more by listening to my TED talk.
It's too important to be silent
I work with lots of Janines. Women who maybe don't know what to say exactly and are not sure of how to say it but know that now is the time. What they have to say is too important to be silent anymore.
From Janine who now leads an industry forum, to Lizzie who wants to deliver a TED talk, not forgetting Gemma who now relishes the chance to talk about her business in a way that people understand and connect to – even though the stage isn't her natural habitat. Whether it is one to one coaching, or through events like the 2-day Phenomenal Woman programmes I run in Cheshire, my aim is to build the skills and confidence of these ordinary women doing extraordinary things so they have more impact and more influence.
So, what do you do when the time is right for you to speak out?
The easiest and glib thing is to say is to work with a coach, but the best thing to do is to get out there and speak. You can read all about it, watch YouTube videos about it and write and think about it, but the only way you get to be a better speaker – is to speak. Start small, get feedback, watch out for and model best practice.
My top three tips would be:
1) think about what you want people to remember after you have spoken to them.
2) When you plan your content, focus on what your audience needs to hear. And finally,
3) say the words out loud, even before you've fully crafted your talk. Listen to the sound and the feel of what you are saying. Play with pace and rhythm and patterns of sounds and words.
After all, this is what will land at the audience's ears (and hopefully impact on their hearts), not your written script or scribbled notes.
We live in a noisy world. Being heard (and listened to) is a daily challenge. Staying silent is not an option though.
Unlike the time I stayed sitting and silent all those years ago, there are consequences to saying nothing. We do ourselves and our audiences a huge disservice by keeping quiet.
When we have no voice, then things happen to us.
When we find and use our voice, we can make things happen.
Being able to stand up and speak out is the way we can make our difference. Doing this well, compellingly, and with clarity and confidence, allows us to step up and into the spotlight. Where we belong.